There is a wealth of evidence pointing to the life, death and Resurrection of Jesus being an actual historical event. "Jesus: The Evidence" draws upon current historical, textual and archaeological research to present this evidence in a clear, rational manner - accessible to atheists, agnostics and Christians alike.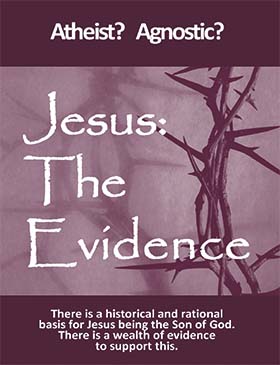 The "Jesus: The Evidence" booklet provides an overview of the substantial evidence for Jesus being the Son of God.
If you would like a copy, please contact us with your name and address. We will then send you one for free!
Download here: